FLEXIBILITY IS THE TRUMP CARD
WHEN MANPOWER IS NEEDED – WE HAVE THE OPTIMAL SOLUTION FOR YOUR PERSONNEL NEEDS UP OUR SLEEVE
FLEXIBILITY IS THE TRUMP CARD
WHEN MANPOWER IS NEEDED – WE HAVE THE OPTIMAL SOLUTION FOR YOUR PERSONNEL NEEDS UP OUR SLEEVE
FLEXIBILITY IS THE TRUMP CARD
WHEN MANPOWER IS NEEDED – WE HAVE THE OPTIMAL SOLUTION FOR YOUR PERSONNEL NEEDS UP OUR SLEEVE
FLEXIBILITY IS THE TRUMP CARD
WHEN MANPOWER IS NEEDED – WE HAVE THE OPTIMAL SOLUTION FOR YOUR PERSONNEL NEEDS UP OUR SLEEVE
FLEXIBILITY IS THE TRUMP CARD
WHEN MANPOWER IS NEEDED – WE HAVE THE OPTIMAL SOLUTION FOR YOUR PERSONNEL NEEDS UP OUR SLEEVE
Particularly in the industrial sector, the need for personnel often increases at short notice – flexible employees are therefore the be-all and end-all – be it during seasonal peaks or short-term projects: When manpower is needed, we are here to help and offer you tailor-made solutions that not only provide you with the right manpower and helpful support, but above all save you time and energy. And you can then sit back and invest in your core business.
Our broad service portfolio offers solutions for companies from a wide range of industries – individually tailored to the respective requirements. We build on the various concepts that are possible in the field of personnel services and like to think outside the box. All with the aim of providing you with optimum support in your work.
Our personnel service companies are members of the Federal Employers' Association of Personnel Service Providers (BAP) and the Association of German Temporary Employment Agencies (Interessenverband Deutscher Zeitarbeitsunternehmen e. V.). (IGZ)
SERVICE FOR ORDER PEAKS, STAFF SHORTAGES OR ADDITIONAL KNOW-HOW REQUIREMENTS
Employee transfer is always a matter of trust. How committed and qualified are the members of personnel? How quickly can temporary staff be integrated into a specific working environment? We take on the recruitment, personnel management and support of the temporary staff – as a responsible employer in every respect.
With our personnel logistics companies, we provide companies across industries with qualified personnel within the framework of temporary employment. Regional companies rely on us and our staff just as much as large companies from the packaging industry, trade, production and much more.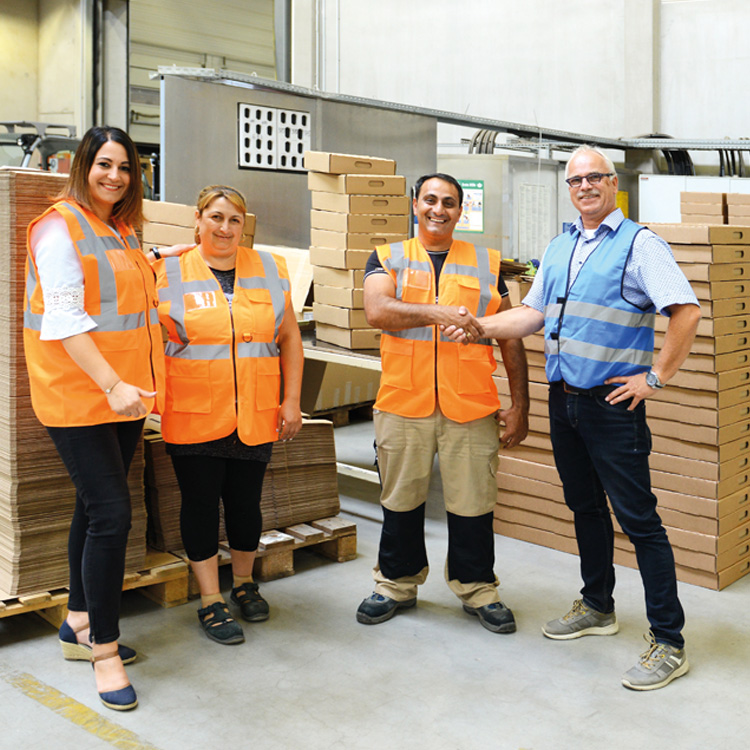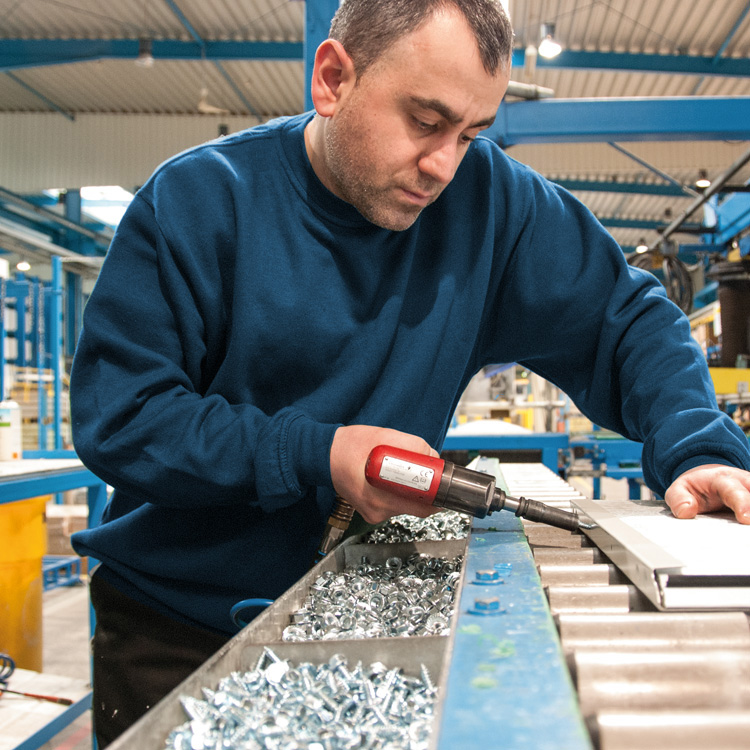 THE FULL TEMPORARY EMPLOYMENT CAREFREE PACKAGE DIRECTLY ON-SITE
Sometimes the increased personnel requirements of customers cannot be met alone – several personnel service providers must become involved. This is why companies often use on-site management or master vendor concepts, especially when the demand for temporary staff is high or fluctuates considerably.
This means that we manage the temporary employment directly at the customer's site. And not only our employees, but also all other personnel service providers working there. This means that both the customer and the employees have a personal contact person who knows his or her way around the company and can react quickly and purposefully to changes.
COMPLETE SOLUTIONS INSTEAD OF SMALL STEPS
As specialists in all aspects of work contracts, we provide a large overall portfolio of logistics services in line with customer requirements: In addition to the classic activities of a works contract, which usually include simple packing and unloading activities, this also includes the complete supply chain management, such as goods receipt, administration, master data maintenance and supplementation, scheduled packing etc.
For example, we operate the frozen and fresh food warehouse of a well-known food retailer where we map out the entire in-store logistics process for its fast-moving consumer goods range. OPM, DPS, Pick-by-Light and Pick-by-Voice picking ensure high speed and absolute reliability.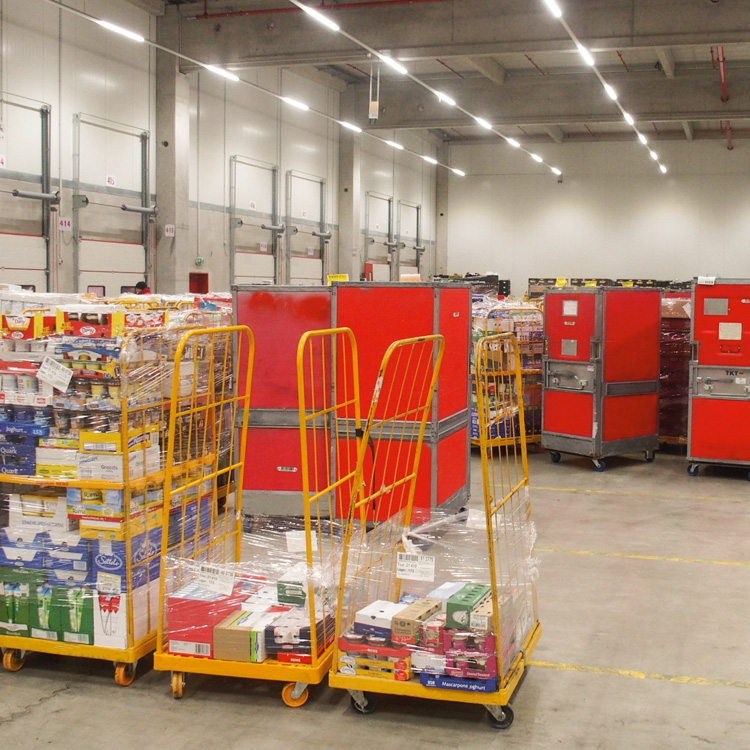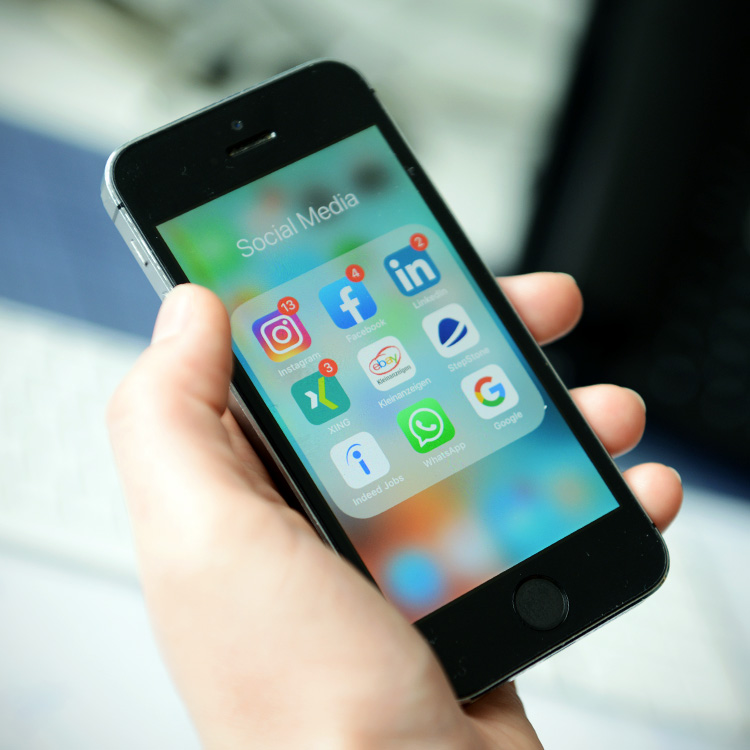 NO MATTER WHICH CHANNEL - ONLINE OR OFFLINE - WE WILL FIND THE RIGHT EMPLOYEES
The search for suitable employees can be nerve-racking and cost a lot of time. As specialists for the regional and national job market, we are optimally networked and find the right candidates for your vacant positions.
We will take care of the entire recruitment process for you, from the analysis of requirements to the placement of advertisements and the review of application documents to the presentation of the most promising applicants. And in the end you only have to choose who will strengthen your team in the future.
WE ENSURE QUALITY STANDARDS
Temporary work offers opportunities for job seekers at every career level. It serves as a bridge to the labour market, especially for low-skilled workers, some of whom have no vocational training at all.
As a member of the Federal Employers' Association of Personnel Service Providers (BAP), we qualify our temporary employees in the workplace. In the first phase, the offer ranges from the acquisition of a forklift driving licence to German language courses. There is even the possibility of obtaining a vocational qualification through further education and training measures – the path from logistics assistant to warehouse specialist is part of our everyday work. With this claim, we create a real win-win situation in terms of employee and customer satisfaction.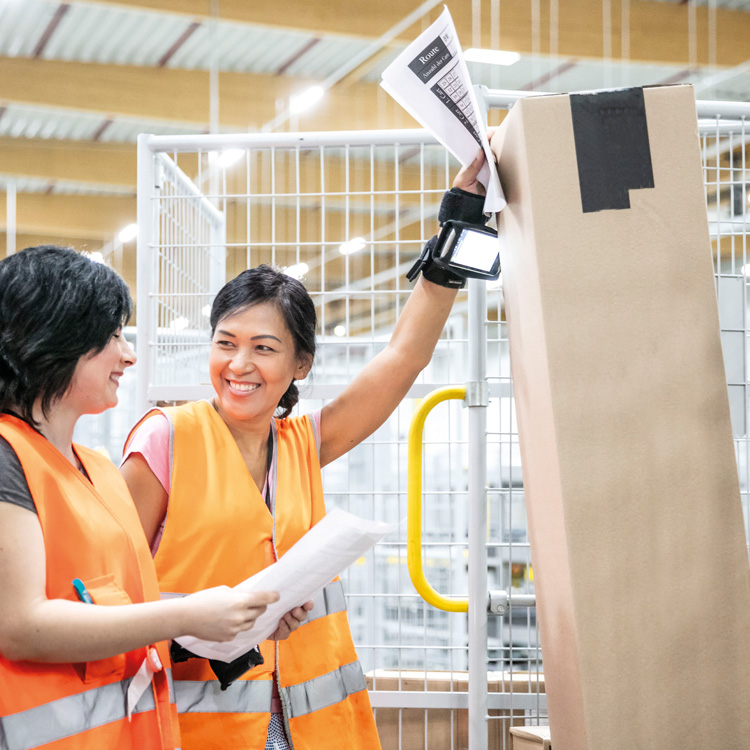 PERSONNEL LOGISTICS CONTRACT PARTNERS
WOULD YOU LIKE TO LEARN MORE ABOUT THE OPPORTUNITIES IN PERSONNEL LOGISTICS?
Managing Director of
L.I.T. Personallogistik GmbH
Executive board of L.I.T. AG