INTERVIEW WITH FOKKE FELS |
CHIEF EXECUTIVE OF THE L.I.T. GROUP
WE WANT TO GROW QUALITATIVELY AND QUANTITATIVELY
INTERVIEW WITH FOKKE FELS | CHIEF EXECUTIVE OF THE L.I.T. GROUP
WE WANT TO GROW QUALITATIVELY AND QUANTITATIVELY
IN 2018 L.I.T. CELEBRATED THE 30-YEAR ANNIVERSARY: A GOOD REASON TO INTERVIEW FOKKE FELS ABOUT THE BEGINNINGS AND DEVELOPMENT OF L.I.T. GROUP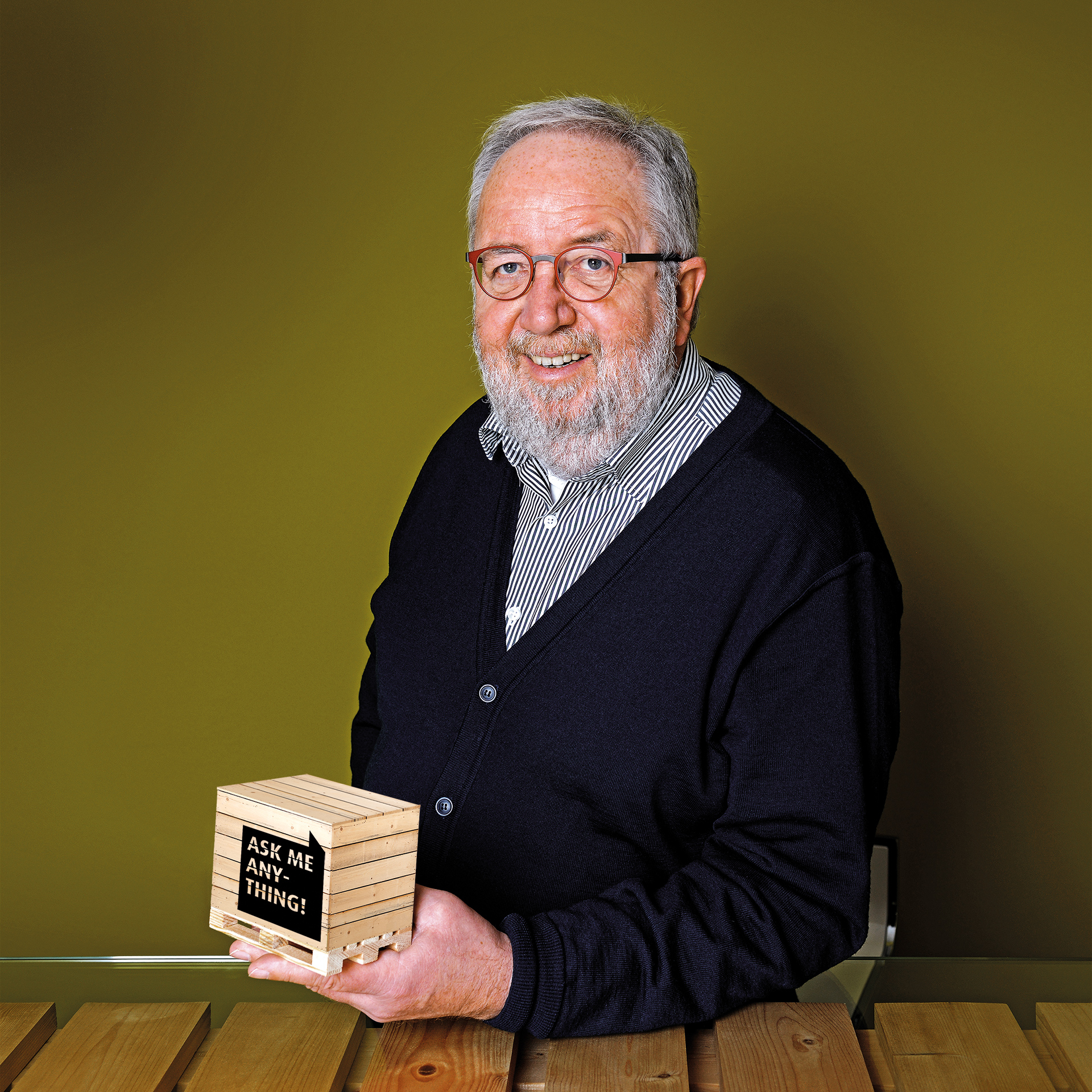 INTERVIEW WITH FOKKE FELS |
CHIEF EXECUTIVE OF THE L.I.T. GROUP
WE WANT TO GROW QUALITATIVELY AND QUANTITATIVELY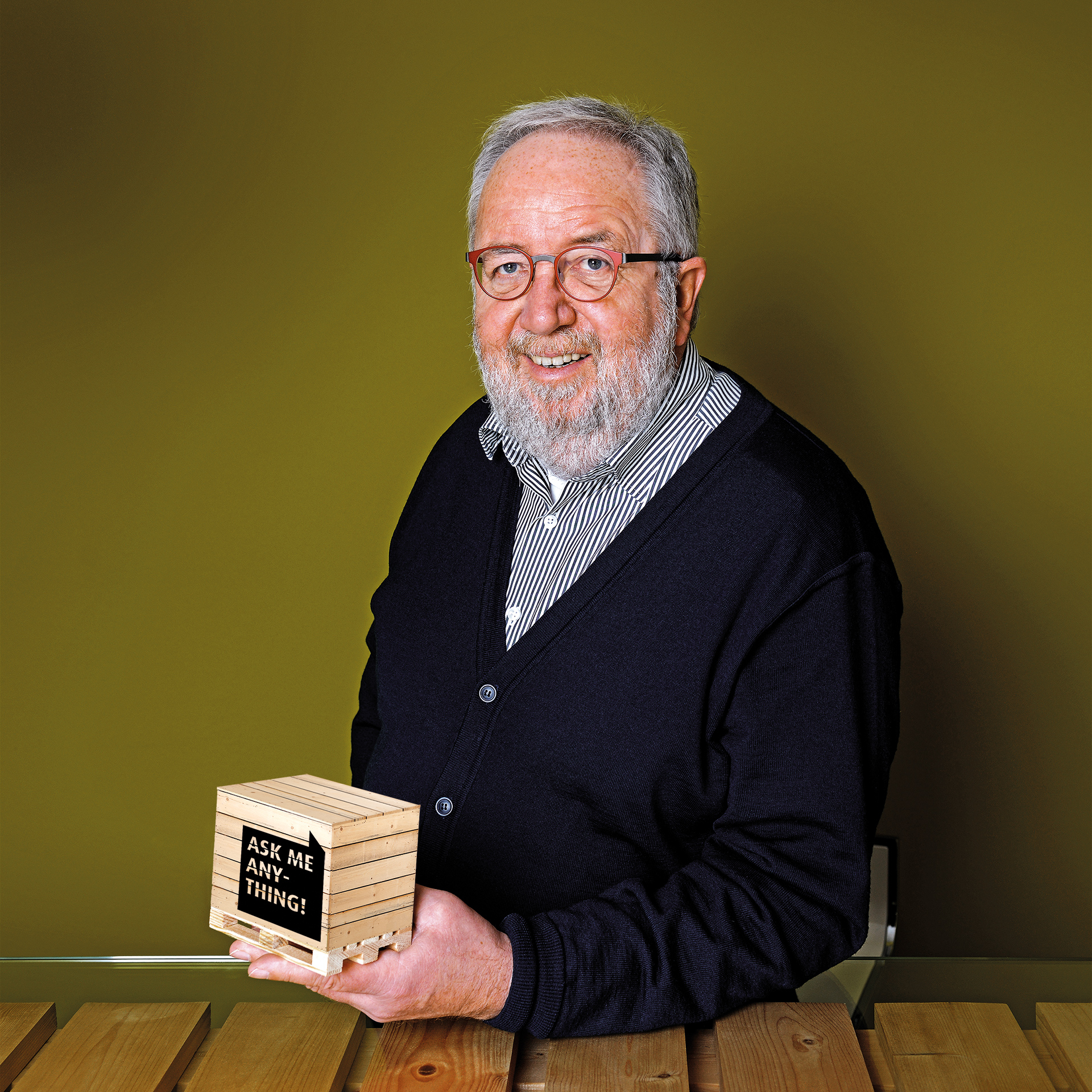 What was your initial goal in setting up the company and how did you come up with the company name L.I.T.?
The aim was to be independent, in order to achieve something in the logistics sector. Above all, I was striving for freedom. There were three of us at the start: Dieter Lauschke, Roland Schiefke and me. Roland Schiefke was our IT expert, representing the »I« in the company name. Each of the founders had a letter that stood for his role. I took on the logistics part and Lauschke the transport, so L.I.T. came into being. From the start we were there with boundless optimism and enthusiasm and we were successful, although we had entered a totally saturated market. The reunification gave us an incredible boost and restructured the market – which has played into our hands. Up to now I've never regretted it – except occasionally in the evening, then in the morning it's different again (laughs). When in doubt, the feeling of freedom always prevails.

Where do you see the greatest innovative strength in the L.I.T. group?
I see it in the ambition of not wanting to stand still and growing both qualitatively and quantitatively. For me, standing still means getting left behind. If we follow this approach, we will also be innovative. Innovation can be very varied – we also have to be »change managers«. But we also want to be a good and reliable employer. If we seriously want to achieve this, we must always be ahead, which means creating new jobs through innovation.

Where do you see L.I.T. in ten years' time?
We want to be free and independent, not driven. Fifteen to twenty years ago the motto was: the successful freight forwarder is one who does not have his own cars, you should operate »asset-poor«. We deliberately didn't do that. Security is our top priority. We have therefore taken a different path and will continue to do so. When we're faced with the decision to make or buy, we tend to make. Always with the ulterior motive that we want to achieve security – hence the expansion of our business areas, such as personnel services. Yield optimisation and specialisation are good when things are going well, if not, they are a nightmare. We want a broad approach, the underlying idea is independence. Through our growth over the past five years, we have built up a good cushion so that we can swim further ahead and the sharks in the industry can't get to us so easily. If the market changes as a result of recession, mergers can change conditions abruptly. We must keep up the pace and continue to do things that suit us. In ten years the market will become more manageable, so I say: in ten years we will be a leading, medium-sized transport and logistics company in Europe, no longer just in Germany.

Are there any competitors we can learn from?
We have to be constantly on the lookout for good ideas that we can use for ourselves. We should never be so arrogant as to rest on our laurels. There will always be someone coming round the corner with new solutions. We will then check to what extent they could also be something for us.

What are your three most important personal values?
Reliability, economy, innovation. In essence, I associate economy with spending money correctly. For me, it is a conscious use of money. The economy that we have to live within the company can also be to spend 1,000 euros more when there is a long-term yield or return.